Mike Riegler
PRESIDENT
Michael oversees and schedules the main construction operations and asphalt plant production. His long experience in the industry will insure your job will be completed in an efficient way that minimizes impact to your business. He also is the primary estimator for state, county and municipality projects as well as new construction projects. Contact Michael for new projects that you may be ready to undertake.
R.J. RIEGLER
VP/SALES AND MARKETING
RJ specializes in working with private and commercial customers. He can help your company develop detailed estimates and long term budget planning. He has a bachelors degree from Northern Kentucky University and a Masters Degree from Xavier University
RYAN RIEGLER
VP/PAVEMENT MAINTENANCE DIRECTOR/ESTIMATOR
Ryan oversees and schedules work for our sealcoating and cracksealing divisions. He will insure a smooth project through strong customer communication and by providing aerial maps of scheduled work. Ryan is also an experienced estimator who can assist you with recommendations and pricing of your projects
DANIEL M. RIEGLER, P.E.
VICE PRESIDENT/DESIGN BUILD
Dan Riegler (Jr.) serves primarily as a project manager for new construction projects. As a professional civil engineer licensed in the states of Kentucky and Ohio, Dan utilizes his experience to assist you with engineering, technical and / or permitting issues as necessary during the course of your project. He can also streamline the construction of your potential project from concept to finish using the design-build format. Dan is also a KY certified design mix technologist and oversees our material division's quality control department. He has a bachelor's degree in Civil Engineering from the University of Kentucky.
CHRISTI RIEGLER
ACCOUNTS RECEIVABLE MANAGER/PROJECT ADMIN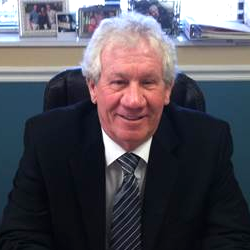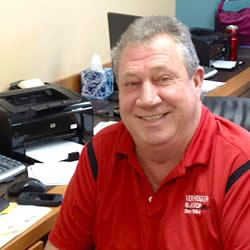 We offer many great opportunities
at Riegler Blacktop.